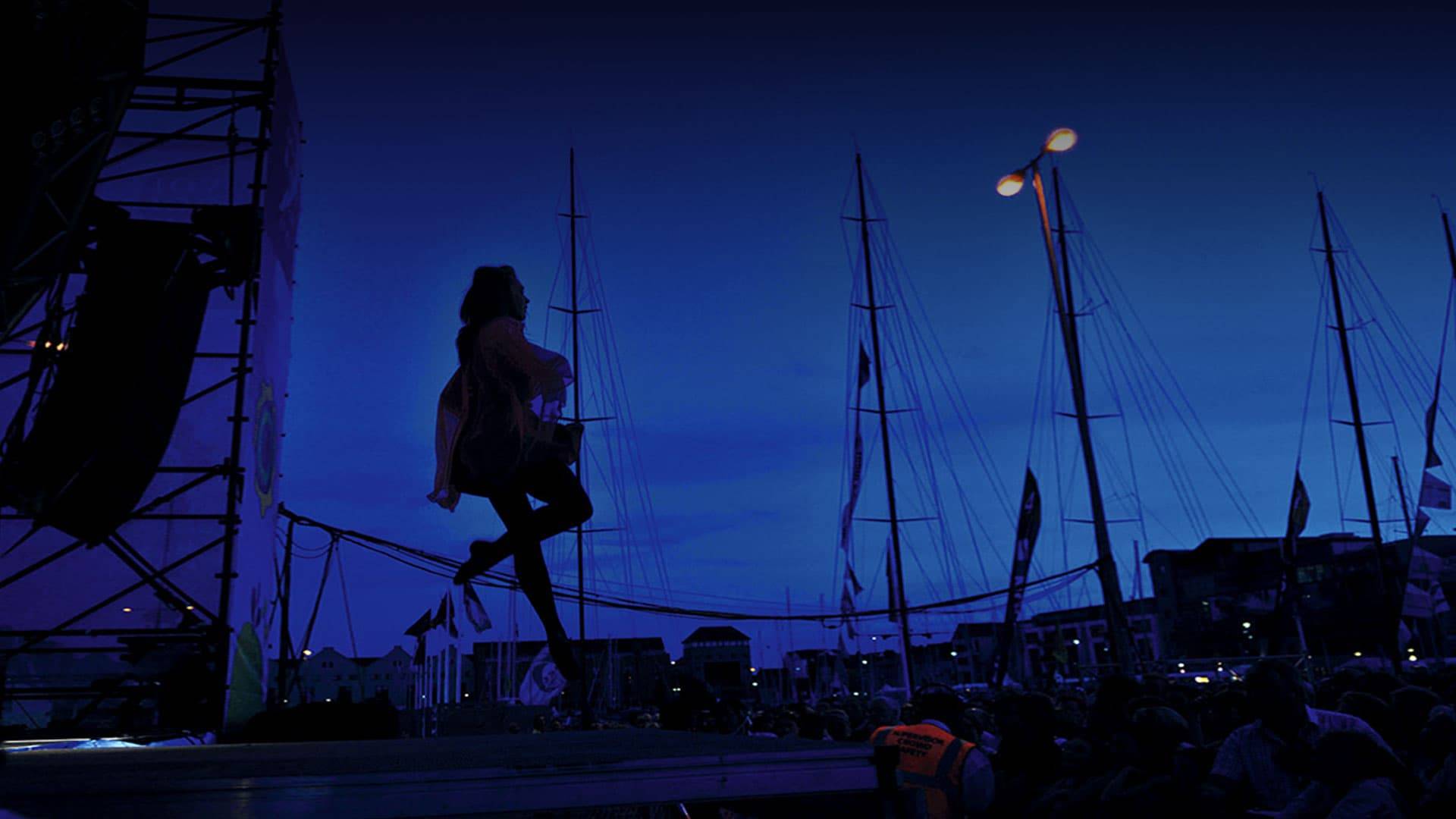 Across the Globe and Through the Years
The story of Trad on the Prom is one that has taken us to all corners of the globe, with a wealth of world firsts and memories. And always a return to our beautiful Galway.
In the 1990s, Chris Kelly was founding member and manager/producer of ground-breaking Trad super group Reeltime. Chris met and married Máirín of the famous musical Fahy family, going on to tour the world performing, recording, and then working as Sales Manager for Riverdance.
Eager to put down roots for their young son, Chris and Máirín wondered how it would be if instead of taking a show to the people, the people came to the show, based in their beloved Galway. The dream was simple: to deliver the best Irish music, song and dance show and cultural experience in the country. A show that would be authentic, personal and passionate – yet with top quality production values. Trad on the Prom was born, first finding its home in 2005 at The Salthill Hotel and the Galway Bay Hotel before settling at Leisureland in 2017.
The show has grown to become a Galway tradition and an international sensation – ranked as a 'must see' on every Irish vacation itinerary.
Some Favourite Trad on the Prom Milestones
Flying High over Galway
Trad on the Prom performed in Galway at the epic Volvo Ocean Race, to an audience of 60 000 people.
National Pride
We performed for An Taoiseach Enda Kenny the Prime Minister of Ireland at the mayor Hildegarde Naughton's Ball in Galway.
Presidential Performance
Trad on the Prom welcomed the President of Ireland Michael D Higgins and his wife Sabina.
Guitar Royalty
We performed for Fred Gretsch of the world-renowned Gretsch Music Company, and his wife Rosa – their third time at the show.
High Seas Magic
We took to the Boston Fan Pier Stage to launch the Volvo Ocean Race.
Taking the Wild Atlantic Way
We were original Ambassadors of The Wild Atlantic Way at its Excel Complex London launch with minister Michael Ring.
What people are saying

Brilliant
"We were recommended to see this by our B&B host. As tourists we just went with the flow, BUT what an absolute gob smacking surprise. This show had us spell bound from the minute we sat down."
Nalpick, Melbourne
Do not miss this show
"This was an unbelievable show. I was not a particular fan of Irish dance or music but this was an amazing group of talented veteran as well as young performers. I could not recommend this more highly."
Richard B, Arlington MA
Beyond Outstanding
"Wow what an evening – one I will never forget, and I will certainly be repeating the pleasure next year! Whether you're a novice to Irish music or it's in your bones – you will fall in love with this world-class showcase of the best of music, dance and song… "
Lisa C, Ennis
Better than Coldplay
"This show was simply incredible and a MUST see. We truly loved every single minute of it. The talent both individually and as a group was just breathtaking. My fiancé and I were travelling from the states and had been to a Coldplay concert a few weeks prior, we both agreed that this show was better! "
Claire M