Brendan 'Benny' Hayes
Brendan, or 'Benny', is a singer and multi-instrumentalist from Galway, playing pianos and keyboards, while he is also a vocalist. He has been part of Trad on the Prom since the core members were teenagers together, through to where they are today.
Brendan went on to play in various trad, country and pop bands in his teens, and played piano and vocals with traditional mega band Reeltime, touring extensively with the group while arranging much of the music too.
Brendan was also a key part of the energy and sensational success of turbo Trad Galway band Furry Village. He has toured in Europe with the Máirín Fahy Band, as well as with the renowned Danish violinist Kim Sjøgren.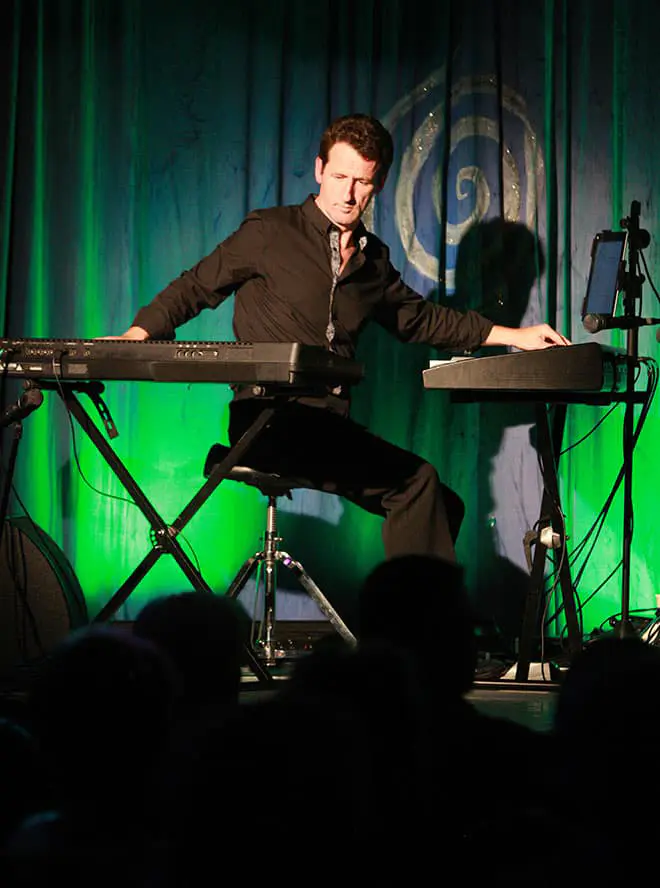 Our Musicians
Introducing…
Inimitable composer, producer and keyboard player for Moving Hearts and the Donal Lunny band.