Chris Kelly
Chris is the Creator and Producer of Trad on the Prom as well as guitarist in, and host of, each performance. Chris began his colourful and hugely successful musical career touring the world with Ceoltoiri Magh Locha – performing the show A Taste of Ireland in Singapore, Australia, Hawaii, Canada and the USA. During this time, he met his future wife, Máirín Fahy.
In the 1990s Chris was a founding member and manager/producer of the trad super-group Reeltime – an outfit that broke new ground in trad music and enjoyed massive success in the USA with their two critically acclaimed albums Reeltime and Live it Up. Chris then moved into the position of Sales Manager for Riverdance with the Liffey Company – touring Europe, the Middle and Far East, Australia and New Zealand. He also project-managed the musical Tara which was written by Gerard Fahy and premiered at the prestigious New Luxor Theatre in Rotterdam, Holland in 2004. In 2005 and now with their young son, Dara, Chris and Máirín wanted to put down roots back home in Galway, and established Trad on the Prom.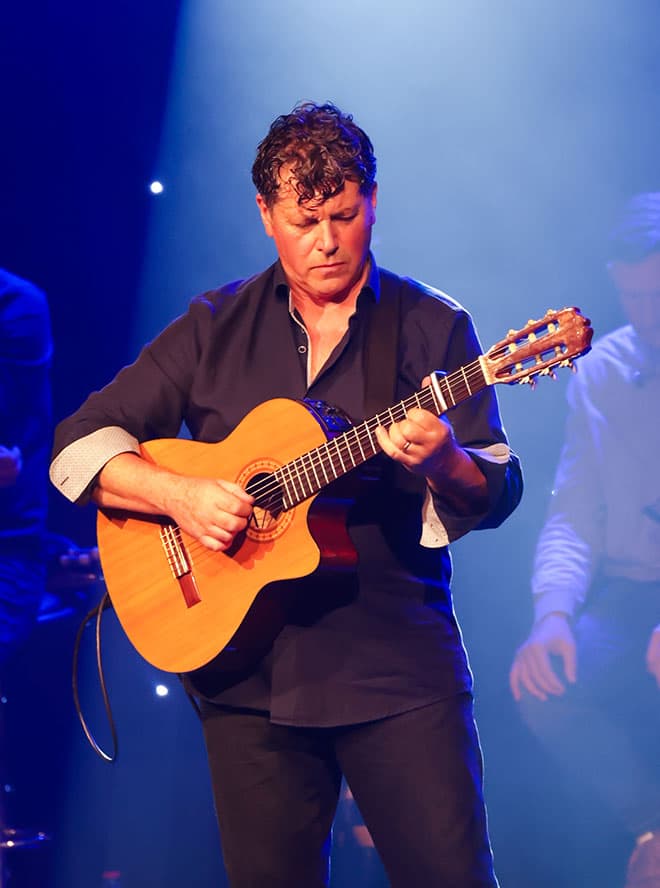 Our Musicians
Introducing…
Musical Director and Composer of Lord of the Dance, Dangerous Games and founder of chart-topping band Furry Village.