Padraig Rynne
Concertina player, composer and producer Padraig is acknowledged as one of the finest, most influential folk musicians on the Irish Traditional music scene in recent years. He is noted for his remarkable sense of harmony and his experimental approach to music: he has pioneered a new sound in Irish folk which sees traditional forms of music merging with experimental, improvised, jazz and electronic music.
Padraig has worked and collaborated with many different artists, including USA pop star Michelle Chamuel, Breton's chart-topping Gilles Servant and Irish music legend Donal Lunny. Padraig performs regularly with his own band Notify, and his recent album release of the same name was a top 20 hit in the World Music Charts.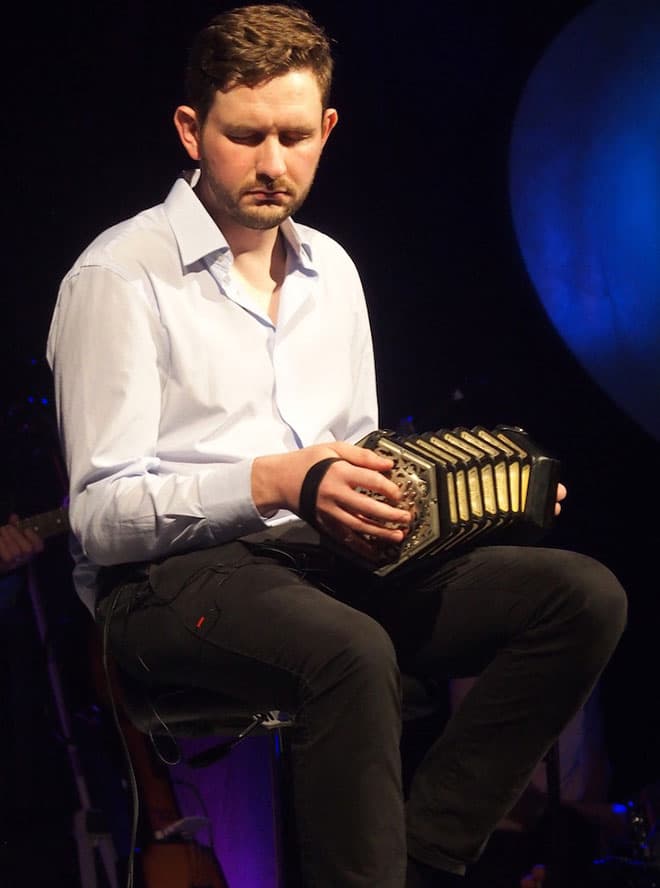 Our Musicians
Introducing…
Musical Director and Composer of Lord of the Dance, Dangerous Games and founder of chart-topping band Furry Village.