Yvonne Fahy
The bodhrán, drums, bass, accordion, whistle, mandolin, guitars and keyboards: just a selection of the some of the instruments this gifted artist brings to life in the most incredible ways. No small wonder she is known as "the Mike Oldfield of Trad music".
Yvonne is an accomplished composer and plays all instruments on her two solo albums Pulse of the Earth and Diversity. Her compositions have been commissioned for the BBC programme – 1798 Rebellion.
A member of the chart-topping, turbo Trad band Furry Village and a highly sought-after session musician, Yvonne has had two No 1 original singles in the iTunes charts.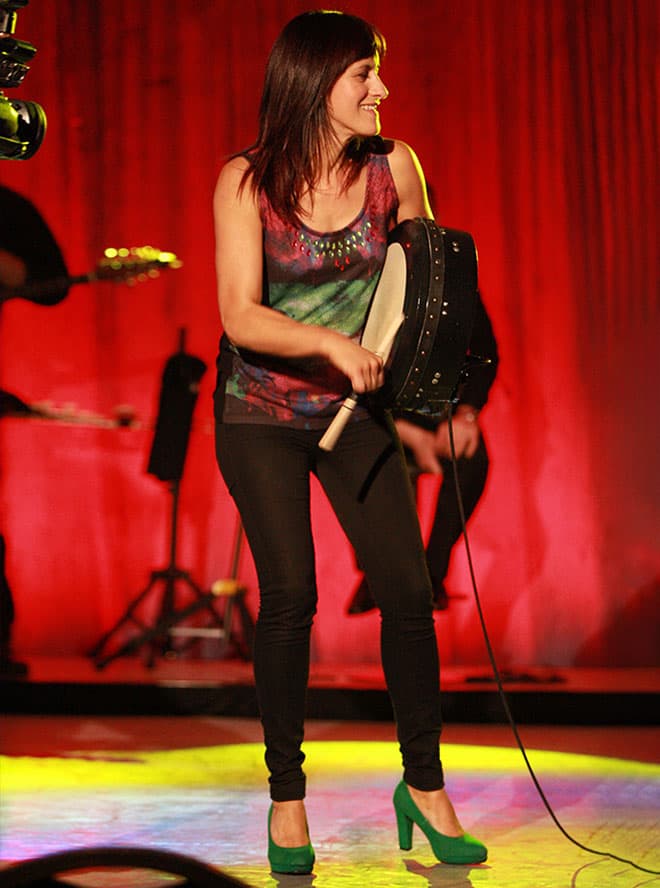 Our Musicians
Introducing…
Musical Director and Composer of Lord of the Dance, Dangerous Games and founder of chart-topping band Furry Village.